Use Power Words In Your Writing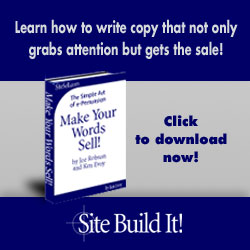 Are you using power words in your correspondence to editors or your news releases? How do you learn these techniques of persuasion with words?
Or you may be saying, "I don't need to learn how to make my words sell because I'm a fiction-writing storyteller. All I need to do is writing a pageturner."
Yes it is important to be a good storyteller but will you be able to compel the literary agent or editor at a publishing house to even read your novel in the first place? That particular push will come from your query letter or email pitch letter. What are you doing in that letter to grab attention and persuade?
Then after the book is written and a publisher has contracted the book and gets it on their schedule, how are you persuading people to buy your book? Again it will come down to learning how to make your words sell.
OK, I used the most remote and difficult writing example in my introduction but persuasive writing is important for every writer at any level of experience--beginner or professional. I've found there is always more techniques to be learned in this area and I wanted to point to a FREE 258-page Ebook resource called Make Your Words Sell! Over the last eight years, thousands of people have purchased this Ebook for $29.95 and now you can download it without charge.
Here's a peek at what you will learn in this book:
*Why Most Web Copy Fails
*How To Write To Fit The Big Picture
*Thrive Or Dive With Your Unique Selling Position
*The Power Of Headlines
*How To Read A Mindset
*Words That Trigger Automatic Response
I recommend you follow this link and download the full Ebook saving it to your computer.
This Ebook is one that you will want to print out the full copy, then curl up in your favorite chair with a yellow highlighter and study it. Occasionally the book includes links to other websites. You will want to go to the version you've saved and check out these additional resources.
Whether you are attempting to convince a magazine editor to assign you an article or snag a top literary agent with your latest nonfiction book idea or you are trying to get a children's editor interested in your children's book, Make Your Words Sell! will help every writer--and the price is right.
Labels: children's writing, ebook, fiction, magazine, Make Your Words Sell, nonfiction, power, query, writing