Why I Updated An Older Ebook
There is an old saying, "If it ain't broke, don't fix it." Most of the time this saying is true but not always.
Recently I updated and reformatted my most popular free Ebook, Straight Talk from the Editor, 18 Keys to a Rejection-Proof Submission. About three or four years ago, I wrote this book for the Amazon Short program where short books were sold for 49 cents. For the first six months, I had an exclusive relationship with Amazon per their contrat. After those six months, our relationship changed to non-exclusive. If you aren't familiar with those terms, it means I was released to be able to use the Ebook in other places.
I appreciated the chance to use this ebook other places so I reworked the format and updated my information in the bio of the book and began to give it away to people--in exchange for their first name and email address. I've been using this ebook as a list building device and I've received a lot of positive feedback about the contents of this book.
As a writer, I continue growing and learning about how to make Ebooks. For example, I purchased this inexpensive product called Easy PDF Templates which provides 150 different Ebook templates. One of the great features is the built-in Table of Contents links which allows the reader to go to a particular chapter with a simple click. I've used these templates to make several new ebooks--like the one I gave away in the teleseminar about how authors can make money with books. If you would like to hear this teleseminar and get the free Ebook, you can get it here because it is on replay mode.
With a new Ebook template, I took a fresh look at Straight Talk from the Editor. Since I had not read it for several years, I immediately began doing more than pouring it into a new format. I updated the statistics plus I saw something key that I was missing--application for the reader. I added a section for each chapter in the Ebook called Where The Rubber Meets The Road. I added questions and action items for every reader. Then I relaunched the book with an email to everyone on my mailing list who had requested it. I told them about my revision and sent them a link to download the new version.
Time is an amazing revealer when it comes to writing. As I looked at my entries on The Writing Life. I realized I had a picture of the cover, but no form or information that the Ebook was free. I've changed this element in the last couple of weeks and moved it up toward the top of The Writing Life.
Also I looked at my personal website and it did not offer the Free Ebook to people with an opt-in form (something easy and simple to use).
If you haven't requested this Ebook, I hope you will do so. Then you can see for yourself why I updated it.
Want A Free Ebook? Get It Immediately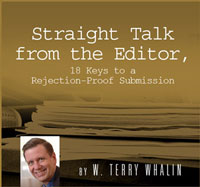 Labels: ebook, list building, Straight Talk From The Editor